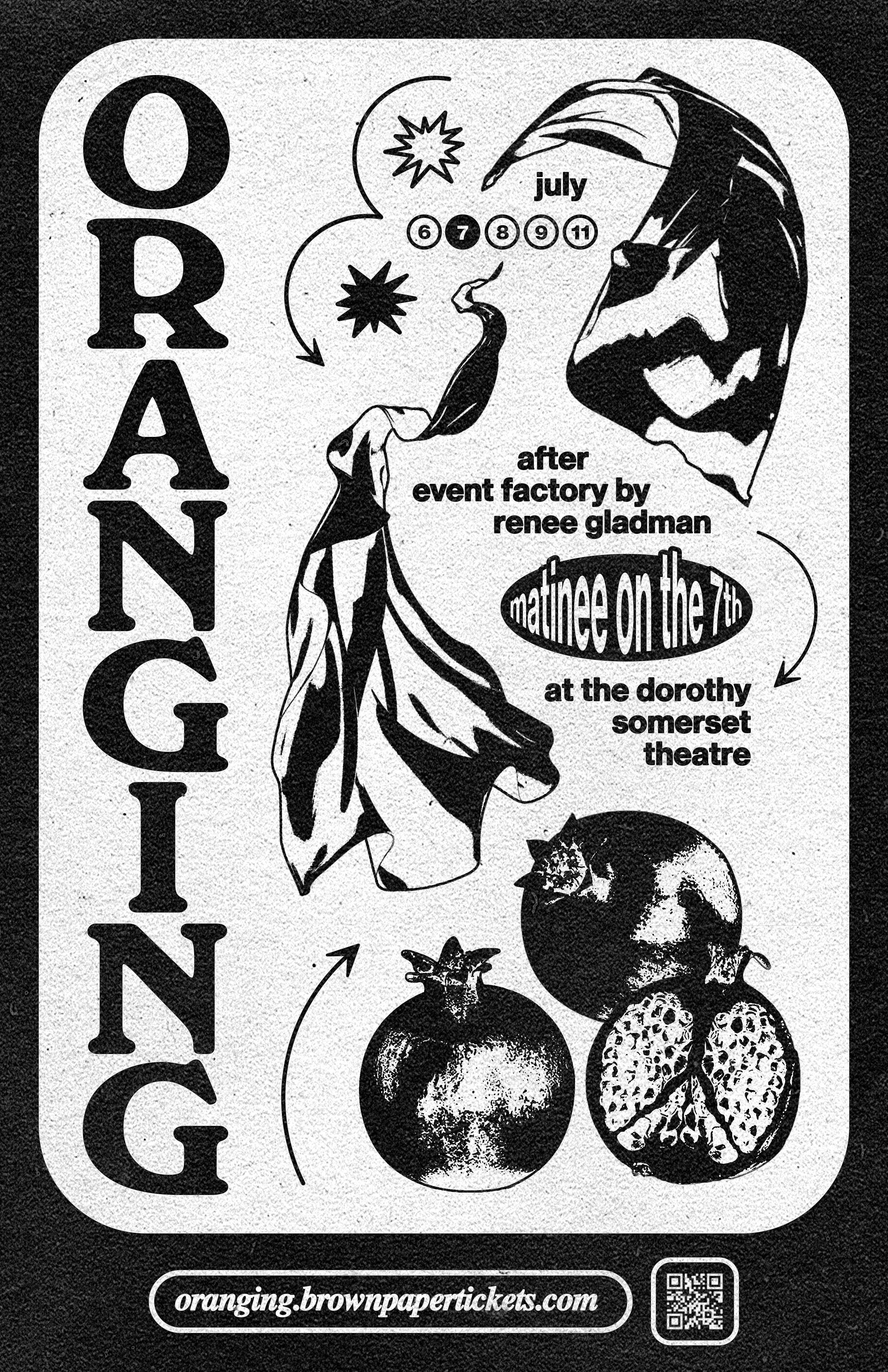 With the support of the Department of Central, Eastern and Northern European Studies (CENES), a group of undergraduate students at the University of British Columbia — led by Emilie Kneifel, Jack Mosher, and supervised by UBC Theatre & Film faculty member Patrick Rizzotti — are staging a research-based experimental play called Oranging this July 6-9 and 11, 2022 in the Dorothy Somerset Theatre. Emilie is one of the graduating leaders in the CENES undergraduate German program.
Oranging investigates the clarity and self-making of linguistic loneliness in both content and form. In the script, an adaptation of Renee Gladman's novel Event Factory, the inhabitants of the world speak languages of silence and syntax which the main character, despite their high proficiency, is at times too exhausted to understand. The staging includes the basic tenets of Brechtian theatre — in particular, the Verfremdungseffekt, habituation, nonlinearity, and the implication of audience's bodies. The staging will include a violin concert within the show, which both the characters and audience attend, as well as auxiliary players moving fluidly between the audience and the stage.
In conducting this research, the students are actively seeking ways to problematize the idea of Brecht as a central figure; e.g. reading about the invisibilized work of the women who were Brecht's collaborators. Moreover, their hope is that the strangeness of these epic methods might be offered not to be exacting and cold, but rather as an invitation.
Tickets are available here.