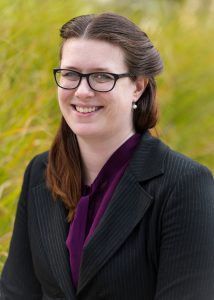 In honour of our dear colleague, friend, and PhD student Laura Isakov, who passed away on November 19, 2020, the Department of Central, Eastern and Northern European Studies is proud to share Laura's memorial page. Visitors are encouraged to leave a note, photograph or video message, which will stay on the site as a way to collect, preserve and share our memories together. Memories can be shared with or without making a donation.
All money raised via the memorial page will go to the Laura Isakov Memorial Fund, which will support a new graduate scholarship in the CENES Department. The scholarship will be a lasting way to remember Laura's exemplary compassion, generosity, academic drive and irreplaceable presence in the department. We are aiming to raise $50,000, which will create an endowed award that will continue in perpetuity, allowing many generations of new students to remember and honour Laura.
Donations can be made directly and securely on the website via credit card, or by cheque made out to UBC, to
Annual Giving
Laura Isakov Memorial Fund
500-5950 University Blvd
Vancouver, BC Canada V6T 1Z3
We hope that this initiative encourages you to share your memories of Laura and that Laura's generosity inspires you to support this future scholarship.
---
Featured image: Photo by Caroline Attwood on Unsplash