The Department of Central, Eastern, and Northern European Studies (CENES) is an interdisciplinary and transcultural department. We critically explore the cultural traditions encompassed by German, Scandinavian, and Slavic Studies, and offer instruction in Danish, German, Polish, Russian, and Swedish language.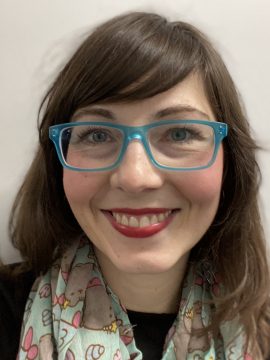 The CENES Department is a model for the future of the humanities, offering a combination of language and culture courses that span the many territories of Central, Eastern, and Northern Europe. CENES's courses reflect the migration of people and culture between and around Europe's nations to challenge students to think outside of traditional categories of social, political, and linguistic inquiry.
Dr. Biz Nijdam
Lecturer
Explore our upcoming courses!
The CENES Department is thrilled to host an exciting array of courses for Winter 2022-23.
Learn more arrow_right_alt