CENES offers a full 4-year range of courses (in English and in German) about Germanophone culture, film, history, language, literature, media, philosophy, society and politics.
Our Major and Minors represent the diverse lives and communities that make up the German-speaking world — in and beyond Europe.
The Majors and Minors
Majors and Minors in German at UBC go beyond monolingualism and national categories — in order to make new knowledge, to tell good stories, to analyze information and misinformation, to build new relationships and explore old ones, to pursue truth and understand themselves, and to describe what it means to be alive and human in the 21st-century.
After graduating from our program, students make their livelihoods in a range of professions and leadership vocations that draw intensively on these experiences.
Program Options
How It Works
Students with no knowledge of German begin at the beginning: with first-semester German (GERM 100). Our small and experiential workshop-style classes introduce students to the sounds, shapes, pleasures, and unique features of using German language. After that, German classes help students practice complex forms of German language together and discuss pressing cultural and social questions in the contemporary world. We want our students to enjoyjoining German-speaking conversations effectively, articulately and confidently.
More advanced students joining us are supported as they prepare for life-long use of German as an additional language, for participating actively and multilingually in German-speaking communities, and for achieving more complex and articulate forms of meaningful self-expression in German. Advanced courses taught in German focus on the powerful details of interaction, rhetoric, and everyday social exchange that make an impact across a diverse range of Germanophone media.
German Studies classes taught in English explore media and cinema, religion and business, culture and social life, translation and multilingualism, authoritarianism and the Nazi past. Our classes seek to understand the Holocaust/Shoah, Jewish-German, Turkish-German, and Black and POC German histories, climate activism and global migration, literary history, gender and LGBTQ+ lives, and decolonization/reparations movements in Europe.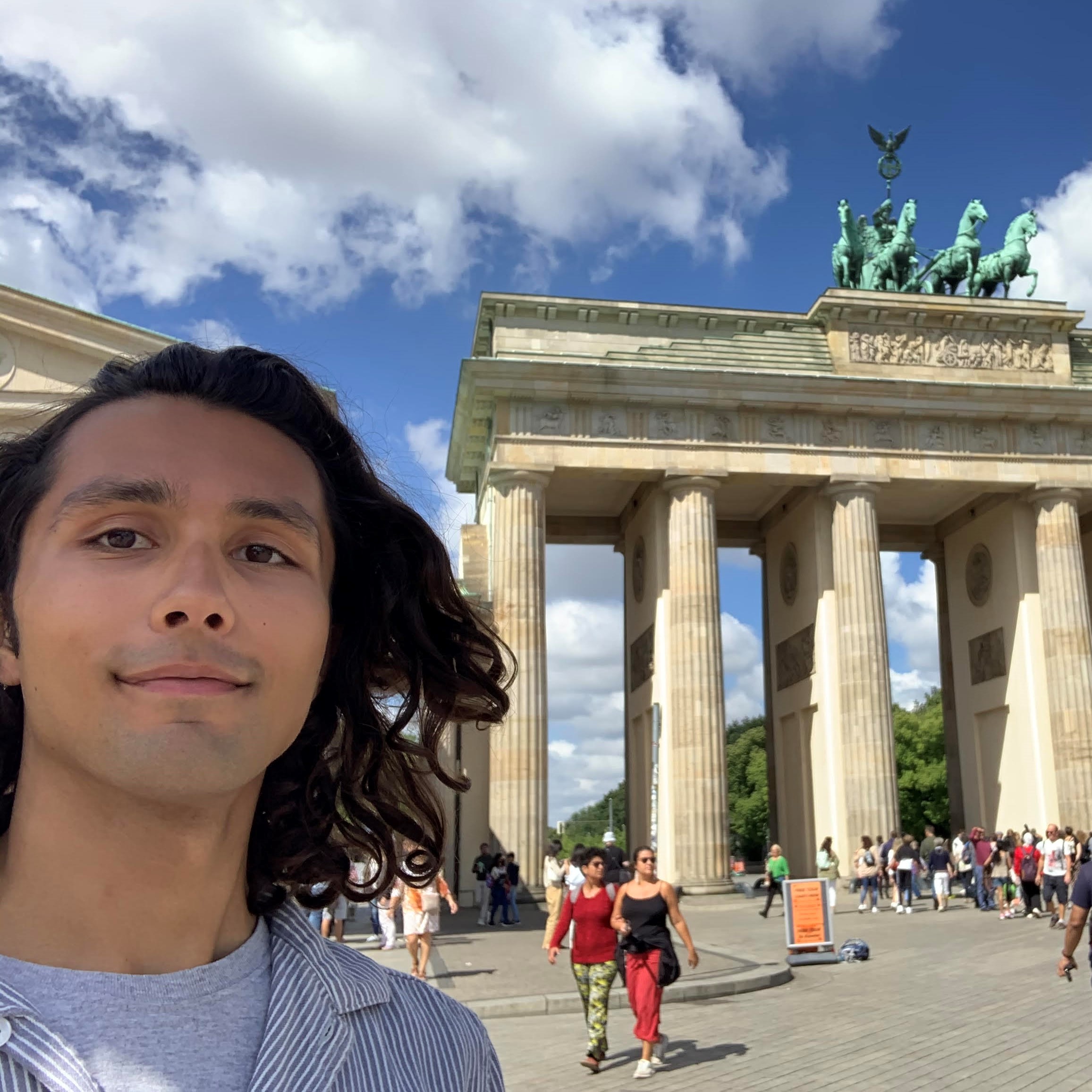 My experience with UBC's German Program so far has been excellent. I study Kinesiology and, as much as I still enjoy my main field of studies, I've found a community in UBC's German Program where I feel I am supported. Instructors will know your name, and you will have to become comfortable with class participation, but it's all worth it!
Ben Marquard
Major in Kinesiology
Featured German Program News
Featured German Program Events
German Activities at UBC
Faculty members in the German program also organize a variety of ways for you to get together and share the experience of German languages and cultures.