CENES offers a full 4-year range of German courses — in English and in German — about Germanophone culture, film, history, language, literature, media, philosophy, society and politics.
Our programs inspire students for their multilingual, multicultural future throughout their lives — including making new friends, finding jobs, networking, planning travel, and seeking out discovery, self-reflection, relationship-building, communication and engagement with a complex and often difficult world.
Our German Studies students represent the diverse lives and communities that make up the German-speaking world — in and beyond Europe. We encourage students to seek out joy, connection, and exploration as they learn with us and with each other.
The Majors and Minors
Our German Studies Majors and Minors are community-building programs, where UBC students can make new friends and feel at home (and be themselves!) while learning about cultures and languages that may be new to them.
We recently improved our Major and Minor programs to make them easier to understand and easier to complete, so that students don't get stuck along the way without a required course or prerequisite. In fact, there are NO prerequisites in our programs. We want to help you forward, not hold you back!
Additionally, our German language courses have no traditional midterms and final exams. Instead, we encourage students to develop portfolios and final projects that are cumulative expressions of their learning.
No one is ever expected to have prior knowledge of German to begin work in our program, but those with any range of experience with German language are very welcome!
Program Options
How It Works
Students with no knowledge of German begin at the beginning: with first-semester German (GERN 101). Our small and experiential workshop-style classes introduce students to the sounds, shapes, pleasures, and unique features of using German language. After that, German classes help students practice complex forms of German language together and discuss pressing cultural and social questions in the contemporary world. We want our students to enjoy joining German-speaking conversations effectively, articulately and confidently.
More advanced students joining us are supported as they prepare for life-long use of German as an additional language, for participating actively and multilingually in German-speaking communities, and for achieving more complex and articulate forms of meaningful self-expression in German. Advanced courses taught in German focus on the powerful details of interaction, rhetoric, and everyday social exchange that make an impact across a diverse range of Germanophone media.
German Studies classes taught in English explore media and cinema, religion and business, culture and social life, translation and multilingualism, authoritarianism and the Nazi past. Our classes seek to understand the Holocaust/Shoah, Jewish-German, Turkish-German, and Black and POC German histories, climate activism and global migration, literary history, gender and LGBTQ+ lives, and decolonization/reparations movements in Europe.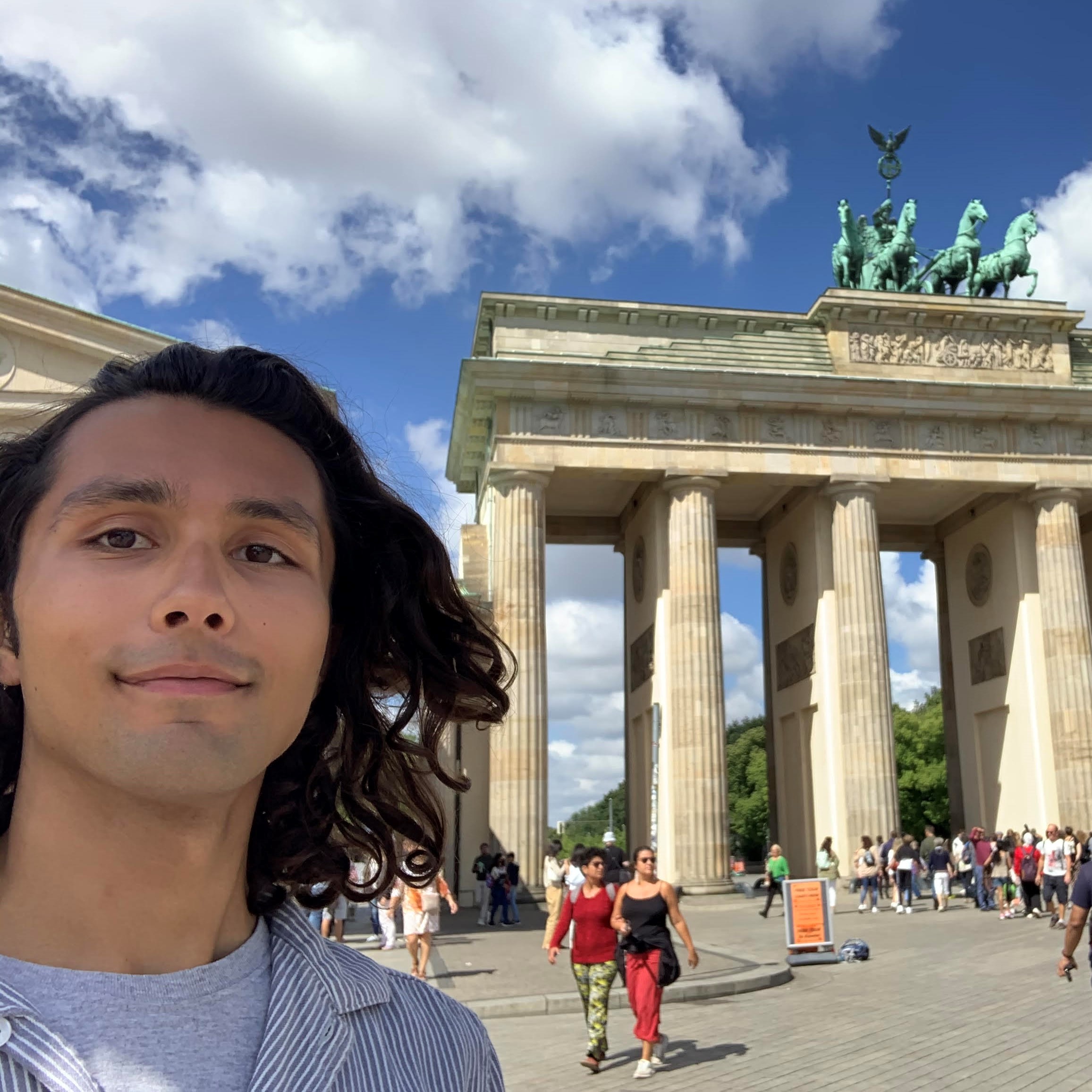 My experience with UBC's German Program so far has been excellent. I study Kinesiology and, as much as I still enjoy my main field of studies, I've found a community in UBC's German Program where I feel I am supported. Instructors will know your name, and you will have to become comfortable with class participation, but it's all worth it!
Ben Marquard
Major in Kinesiology
Featured German Program News
Featured German Program Events