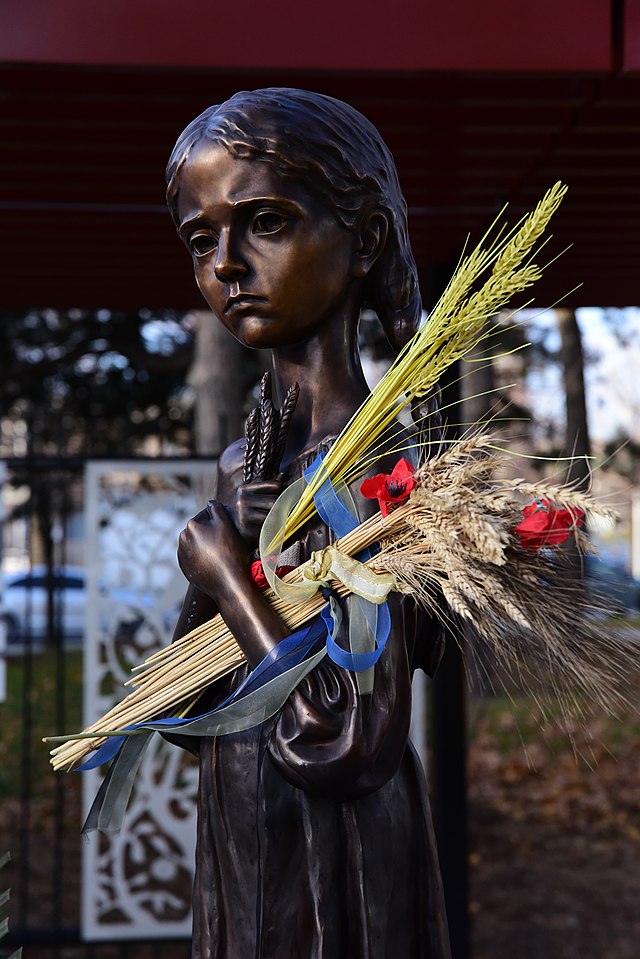 Ninety years ago Ukrainians experienced an unimaginable horror: mass starvation organized by the Soviet authorities, known as Holodomor.
An estimated 3.5-5 million Ukrainians were killed, resulting in the nation's intergenerational trauma. Now it's officially recognized as the Ukrainian Genocide by the UN Convention.
Around the globe, Ukrainians together advocate for the recognition of the Holodomor as genocide, something which had been denied by the Soviet authorities and even by Russia today. To commemorate this tragedy, the UBC Ukrainian Student Union is hosting a lecture panel on November 24 at 6:00 pm, conducted by Myroslav Petriw on how Soviet famine is only one facet of the Ukrainian genocide.
Please join us together in commemorating and learning more about the Holodomor. This event is hosted in partnership with the Ukrainian Canadian Congress and the UBC Department of Central, Eastern and Northern European Studies.
About the speaker
Myroslav Petriw is a Ukrainian Canadian author and writer. He served as president of the Ukrainian Canadian Congress Vancouver Branch and the UCC Provincial Council in Vancouver. He resurrected the local branch of the League of Ukrainian Canadians, where now he is the president and serves on the National Executive of the LUC.
Petriw has written novels in both Ukrainian and English which won prestigious awards. From early 2014 Myroslav began writing articles documenting what later became called the Revolution of Dignity, as well as the Muscovite invasions of Ukraine, and the shoot-down of Malaysian flight MH-17. His articles were published by the Mackenzie Institute and the online newspaper Ukrainian Vancouver.
Myron Petriw was awarded the Taras Shevchenko Medal by the Canadian Ukrainian Congress for his "outstanding leadership in community development." In 2012 he received Queen Elizabeth II, Diamond Jubilee Medal, for work in the community.
Today he uses his language skills to monitor, literally hourly, the tense situation between Ukraine and the Russian Federation.
---
Featured image: Wikimedia Commons