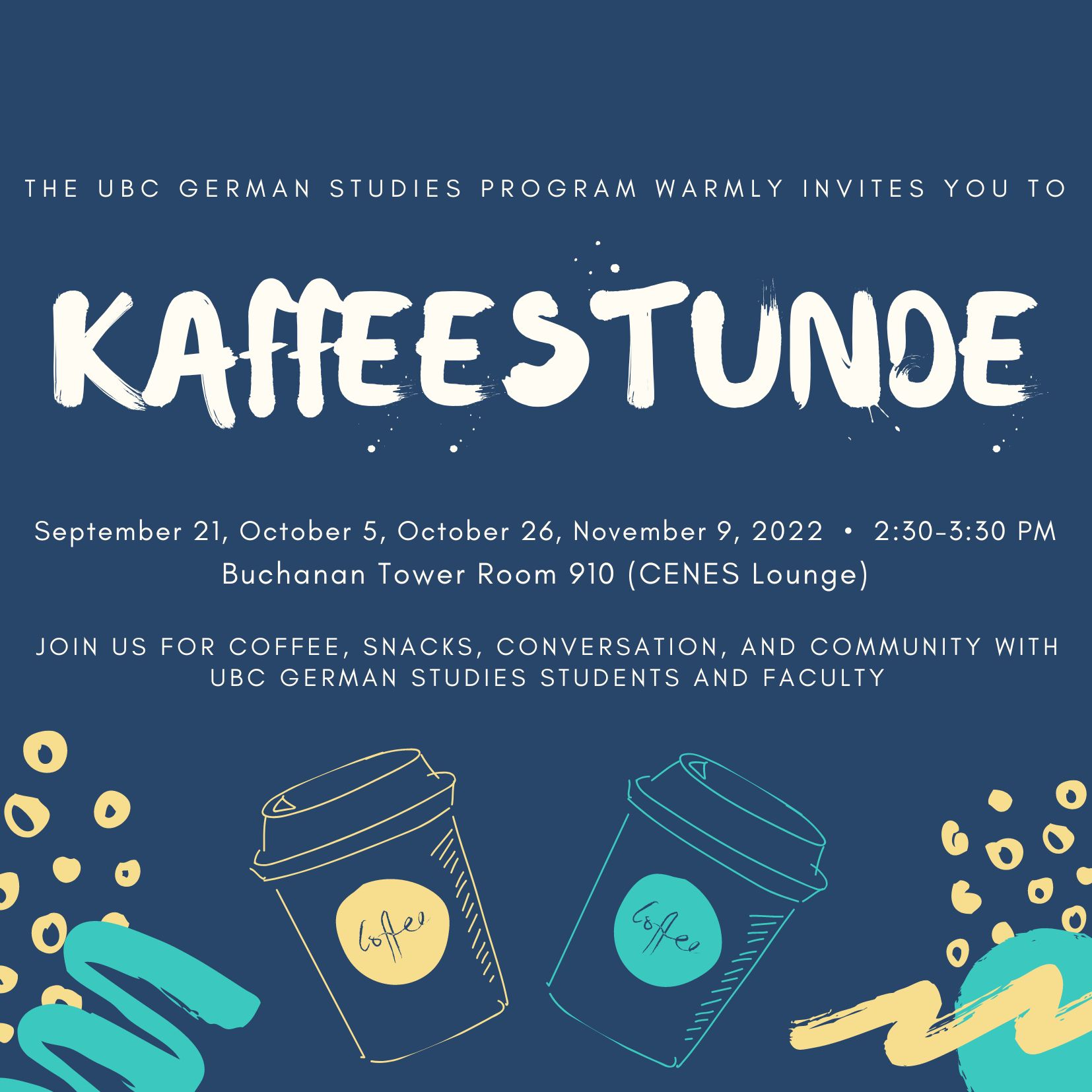 You are cordially invited to Kaffeestunde, an initiative to bring together the UBC German Studies community (defined broadly) in an informal setting. Students at all stations of their learning journey, faculty and staff are all welcome for a cup of coffee, snacks and conversation (in English and in German).
You can find out more about the UBC German Studies Program here.
For questions about the event series or the German Studies program, contact Dr. Ervin Malakaj (Director of Undergraduate Studies in German).