The CENES Department is delighted to host a Ziegler Lecture by Dr. Hájková on her book The Last Ghetto: An Everyday History of Theresienstadt. This talk is free and open to the public.
View the recording of this talk here:
Title: "The Last Ghetto: An Everyday History of Theresienstadt"
Abstract: Terezín, as it was known in Czech, or Theresienstadt as it was known in German, was operated by the Nazis between November 1941 and May 1945 as a transit ghetto for Central and Western European Jews before their deportation for murder in the East. Terezín was the last ghetto to be liberated, one day after the end of World War II. The Last Ghetto is the first in-depth analytical history of a prison society during the Holocaust. Challenging conventional claims of Holocaust exceptionalism, Hájková insists instead that we ought to view the Holocaust with the same analytical tools as other historical events. The Last Ghetto is a transnational, cultural, social, gender, and organisational history of Terezín, revealing how human society works in extremis and highlighting the key issues of responsibility, agency and its boundaries, and belonging.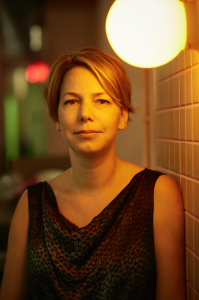 Bio: Dr. Anna Hájková is Associate Professor of Modern European Continental History at the University of Warwick. She regularly contributes to mass media in English, German, and Czech in the publications Haaretz, Süddeutsche Zeitung, Tablet, and Tagespiegel. She holds a Ph.D. from the University of Toronto; her dissertation, on which The Last Ghetto is based, was awarded both the Herbert Steiner as well as the Irma Rosenberg Prizes 2014.