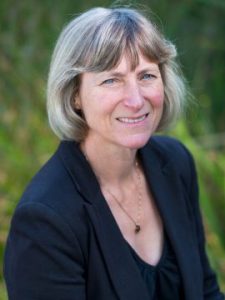 Patricia Milewski is a PhD candidate in Germanic Studies in the Department of Central, Eastern and Northern European Studies. Patricia's research advances existing scholarship on early modern song culture and the creative practices and literary production of early modern women authors.
Get to know this scholar and her work in her own words:
"My PhD dissertation project involves the analysis of two historically marginalized 17th century German songbooks published by Königsberg poet Gertrud Möller (1637–1705) and "Kapellmeister" (court chapel master) Johann Sebastiani (1622–83): Parnaß-Blumen oder Geist- und Weltliche Lieder, parts I and II (Hamburg: Naumann & Wolff 1672, 1675). The "Flowers of Parnassus" songbooks present a corpus of 127 religious and secular songs intended for edification and entertainment. Meant for private, rather that institutional performance, the music-notated songs provide a vector into the sound of early modern domestic spaces, of which very little is known. They are also a unique example of early modern male-female collaboration articulated by the interpretation of Möller's poetic voice in the context of Sebastiani's musical settings. Sadly however, the songs remain 'unsung'.
"My research engages with these texts from the perspective of voice and voicing, where voice refers to the historical text, and voicing refers to its aesthetic and social performative potential. Therefore, as a creative application of my research, I am excited to embark on a production and realization project this summer that will explore the interplay of text and music embedded in the text across time and space, by engaging professional musicians to record a selection of the songs. This will become an invaluable acoustic source of reference for my dissertation as well as an educational resource on the 17th-century Lied, which is overlooked in Literary Studies. Most importantly, the recording will 'amplify' the muted voice of Gertrud Möller and highlight the sound of her poetry as imagined by Johann Sebastiani and revitalized by musicians of our time. I am sincerely grateful to the CENES Department and the UBC School of Music for their generous support of this endeavor."
---
Featured image: Photo by Valentino Funghi on Unsplash