Dr. Biz Nijdam has been awarded a Diversity and Inclusion Grant in German Studies from the Waterloo Centre for German Studies for her project to develop educational tools and curricular content that engage Indigenous methodologies and activate Indigenous systems of knowledge in German studies teaching and research. Beyond finding intersections between German studies and Indigenous studies, Dr. Nijdam's work aims to support UBC's German Program in meeting the goals of UBC's Indigenous Strategic Plan, seeking to model how German studies might also respond to the Truth and Reconciliation Commission's Calls to Action.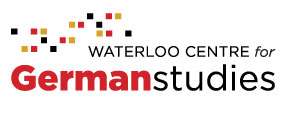 Dr. Nijdam is currently organizing a speaker series, which will feature Indigenous and non-Indigenous scholars speaking on Indigenizing higher education with particular interest in integrating Indigenous methodologies, knowledge, and voices into German and European studies research and teaching. The speaker series will conclude with a virtual workshop event in which participants will turn their attention to putting knowledge into action.
This project's results, recordings of speaking events, and curricular development materials will be made publicly and freely available on the CENES website. Please contact Dr. Nijdam for more information at biz.nijdam@ubc.ca.