Ph.D. (UBC), 1991; M.A. (Freiburg), 1986
After graduating from UBC in 1991, Geoffrey Winthrop-Young taught at the Universities of Manitoba and Waterloo before returning to UBC in 1995, where he teaches in the German and Scandinavian sections of CENES. His initial area of research was the 18th century, but he is now primarily interested in theory issues at the intersection of media theory, theories of evolution and extinction, and cultural techniques.
Together with Jussi Parikka and Anna Tuschling, Geoffrey is editor of the new series "Recursions: Theories of Media, Materiality and Cultural Techniques" from Amsterdam University Press.
Media theory, media paleontology and cultural techniques
Complexity, biological evolution and theories of extinction
Secret societies and conspiracy theories
Science Fiction (special focus on Alternate history)
Recycling Old Norse material
Ongoing projects 
Ongoing projects 2019/20
a) Editions
Friedrich Kittler, Operation Valhalla: Writings on War and Media. Ed. and trans. Ilinca Iurascu, Geoffrey Winthrop-Young and Michael Wutz. Duke University Press (nearing completion)
b) Papers 
One Festschrift contribution (completed)
"Flusser's Vampyroteuthis Infernalis as Media Theory." Understanding Flusser, Understanding Modernism. Ed. Aaaron Jaffe and Michael Miller. Bloomsbury, 2020 (in preparation).
"'A Mighty Storm of Adaptation.' Karl Escherich's Termite Craze and the (De)Nazification of Universities and Social Insects." [in progress]
"Time Without Precedent: Joseph Goebbels, Accelerationist." (in preparation)
"The Cthulhu Mediocene, or, the Finest Theory in the World: Through Lovecraft to Media Archeology" (in preparation)
c) In time 
Geoffrey will be on leave in 2020/21 and plans to write on book on Catastrophism and Charismatic Chronopolitics in the Third Reich, with chapters on (i) species resurrection and racial rewilding; (ii) the role of pharmacological and military speed (abuse) in Nazi Germany, (iii) World Ice Theory and outlier paleontology; (iv) Ernst Jünger's 1942/43 trip to the Caucasus as compated to Heart of Darkness; and (v) the accelerationist chronomania of Joseph Goebbels.
Lectures and broadcasts online
"Start Making Sense? Panel Discussion with Geoffrey Winthrop-Young, Wolfgang Ernst and Bernhard Siegert." Internationales Kolleg fur Kulturtechnikforschung und Medienphilosophie, Weimar, Germany, November 2, 2016.
"Avoid the Breath You Take: Peter Sloterdijk's Terror from the Air" Lecture at the Vancouver Institute for Social Research (The Or Gallery, November 18, 2013)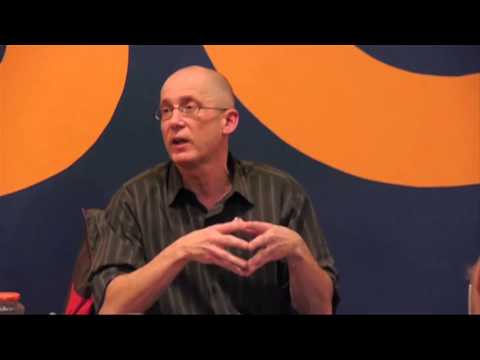 "Kittler in the Anglosphere: 'German Media Theory' and other Collateral Damage in Trans-Atlantic Theory Wars." Lecture at "Media Transatlantic: Media Theory in North America and German-Speaking Europe" (UBC, April 9, 2010).
Interview by the Australian Broadcasting Corporation's show "The Philosopher's Zone" on the work of Friedrich Kittler (2013)
"What was Kittler's Media Theory?" Lecture at "The Sirens Go Silent: A Commemorative Colloquium for Friedrich Kittler" (Deutsches Haus New York, March 13, 2013).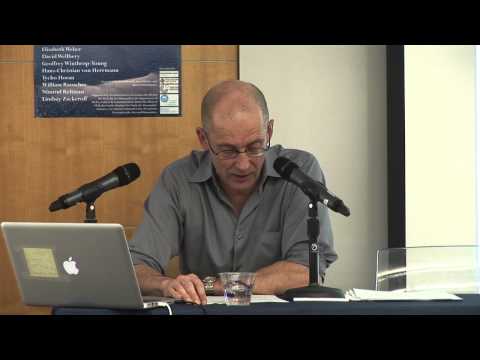 Currently Teaching
Winter 2019
SCAN335 Vikings and Norse Mythology (in English) Sections
History, literature, and mythology of early Scandinavian societies.
Winter 2019
GERM305 The Culture of Nazism (in English) Sections
Literature, film and ideology in the Third Reich.