Ph.D. (UBC), 1991; M.A. (Freiburg), 1986
After graduating from UBC in 1991, Geoffrey Winthrop-Young taught at the Universities of Manitoba and Waterloo before returning to UBC in 1995, where he teaches in the German and Scandinavian sections of CENES. His initial area of research was the 18th century, but he is now primarily interested in theory issues at the intersection of media theory, theories of evolution and extinction, and cultural techniques.
Media theory, media paleontology and cultural techniques
Complexity, biological evolution and theories of extinction
Secret societies and conspiracy theories
Science Fiction (special focus on Alternate history)
Recycling Old Norse material
On leave 2020-21.
Book project underway:
"Speed, Species and Charismatic Catastrophes: On Chronopolitics and Eco-Nazism in the Third Reich" [WT[.
Papers/Chapters underway::
"Flusser's Vampyroteuthis Infernalis as Media Theory." Understanding Flusser, Understanding Modernism. Ed. Aaaron Jaffe and Michael Miller. Bloomsbury.
"War and Media Studies." War and Literary Studies. Ed. Anders Engberg-Pedersen and Neil Ramsey Cambridge: Cambridge University Press.
"A Special World for Hitler's Cattle, or, What is Eco-Nazism? A Proposal."
"Termite Craze: Karl Escherich and the (De)Nazification of Professors, Students and Other Social Insects"
"Attack of the Almost Aryan Army Ants: Carl Stephenson's 'Leiningen versus the Ants' as Countertextual Colonialism"
Lectures and broadcasts online
"Start Making Sense? Panel Discussion with Geoffrey Winthrop-Young, Wolfgang Ernst and Bernhard Siegert." Internationales Kolleg fur Kulturtechnikforschung und Medienphilosophie, Weimar, Germany, November 2, 2016.
"Avoid the Breath You Take: Peter Sloterdijk's Terror from the Air" Lecture at the Vancouver Institute for Social Research (The Or Gallery, November 18, 2013)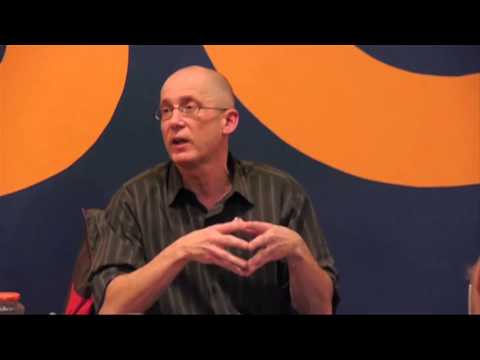 "Kittler in the Anglosphere: 'German Media Theory' and other Collateral Damage in Trans-Atlantic Theory Wars." Lecture at "Media Transatlantic: Media Theory in North America and German-Speaking Europe" (UBC, April 9, 2010).
Interview by the Australian Broadcasting Corporation's show "The Philosopher's Zone" on the work of Friedrich Kittler (2013)
"What was Kittler's Media Theory?" Lecture at "The Sirens Go Silent: A Commemorative Colloquium for Friedrich Kittler" (Deutsches Haus New York, March 13, 2013).