Join us on November 3 at 11 am Pacific Time for the virtual Sawchen Lecture Series, featuring Slavenka Drakulić in conversation with Professor emeritus Peter Stenberg, moderated by Dr. Markus Hallensleben. This talk is co-organized by the UBC CMS Research Narratives Group.
View the recording of this talk here:
There is limited seating available to attend this event in person. Please RSVP directly to cenes.events@ubc.ca to reserve your seat.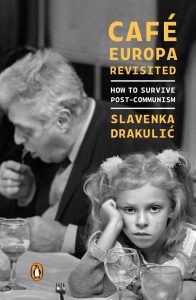 Title: "Café Europa Revisited: How to Survive Post-Communism"
Abstract: Slavenka Drakulić will be reading from her newly translated book, Café Europa Revisited: How to Survive Post-Communism (2021), followed by a discussion of actual political events in Central and Eastern Europe. The volume is an "evocative and timely collection of essays that paints a portrait of Eastern Europe thirty years after the end of communism. An immigrant with a parrot in Stockholm, a photo of a girl in Lviv, a sculpture of Alexander the Great in Skopje, a memorial ceremony for the 50th anniversary of the Soviet-led army invasion of Prague: these are a few glimpses of life in Eastern Europe today. Three decades after the Velvet Revolution, Drakulić takes a look at what has changed and what has remained the same in the region in her daring new essay collection." (https://slavenkadrakulic.com/bibliography/cafe-europa-revisited-how-to-survive-post-communism/)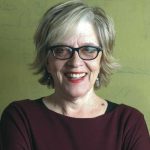 Bio: Slavenka Drakulić, born in Croatia (former Yugoslavia) in 1949, is a journalist and a writer whose books have been translated into many languages. Her best-known book in the USA is How We Survived Communism and Even Laughed. Her last collection of essays, Café Europa Revisited: How to Survive Post-Communism, was published by Penguin Random House.
---
Featured image: https://slavenkadrakulic.com/bibliography/cafe-europa-revisited-how-to-survive-post-communism/